Squish for Windows
Automated GUI Testing for Windows Applications
Automated GUI Testing for native Windows applications with dedicated support for MFC, WinForms and WPF controls. Also supports automation via MSAA and UIAutomation.
Get started with Squish today!
Get your free and fully functional Squish evaluation copy today. We include free evaluation support for your benefit!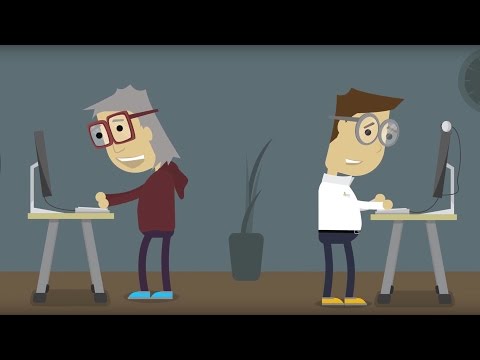 Watch the Video to Find out More!
Register for Webinar
What Others Are Saying About Squish
"Squish is one of the key software used by QA in my team. Please renew it every year."
"We have been doing some more evaluation of Squish (attachable application, several test and adding verifications) and it works very good for us!"
"Almost immediately Squish runs rather smoothly and our Android app was instrumented correctly. Quite surprised we were, because we tried several tools before Squish and we were not successful."
"In my opinion it [Squish for Qt] is a very good testing tool and quite intuitive and easy to use. I was using it in conjunction with Qt and it was very nice experience."
"Froglogic Squish is a cross-platform UI automation testing tool that has made our lives so much easier when it comes to being 'agile'"
"Squish is the best GUI testing tool I've worked with. Its runtime performance it great and it has a low 'barrier' to get up and running. It feels much more lightweight and flexible than any other tool I've used (that includes Ranorex, Silk, and QA Wizard Pro)."
"We did a long search for testing software and as far as I can see we are covering all the testing we can think of using Squish. The fewer tools we need the better and so the potential coverage of Squish is one of its truly excellent features."
"We have had a very positive experience with Squish and with froglogic's support."
"I started with Squish for Qt Evaluation license, looks very impressive and can be very helpful for testing the SW that we develop. Documentation and video tutorials are very helpful for understanding how does this tool work."
"I've evaluated Squish with our product on Mac. It's more efficient than eggPlant auto that test team is currently using. I've recommend it to auto test team & senior manager."
"We were able to evaluate Squish and tool meets all our customer's expectations. More importantly, it was much simpler to learn than expected."
"The quick and responsive support from froglogic makes using Squish a very pleasant experience."
"The ease of use of Squish along with the object map which can be used to reduce the maintenance of tests were two key factors. And support of multiple operating systems and technologies —especially for Qt and Linux— was also very important."
"I have been able to evaluate Squish and I must say the experience is awesome. This is especially with BDD test scripts and the recording feature that comes with it."
"The Squish software gave us the tools to build appropriate test sequences and to implement them in the Squish framework for testing. The testing saved us hours of work and much frustration on the part of the persons who use the database system."
"So many thanks for your and your colleagues excellent and quick service! This really was one of the smoothest problem fixes of this format for me."
"Im Rückblick möchte ich sagen, dass ich während der Evaluierung mit froglogic immer ein gutes Gefühl hatte, da Ihr Stil ständig sehr kundenorientiert, ja sogar richtig partnerschaftlich war. Ich freue mich auf den Einsatz von Squish und die Zusammenarbeit mit Ihnen"
"All the things went well. I love this tool."
Squish for Windows is the GUI test automation tool for all kinds if native Windows application. The tool allows to automate GUI tests on all Windows platforms, with dedicated support for all standard and complex Windows, MFC, .NET controls and more. Enhance your scripts with dynamic script and spy access as well as access to the complete Windows and .NET APIs.
The Squish for Windows edition includes dedicated support for:
Native Windows applications
Standard Windows and MFC controls
Complex Windows and MFC controls (Item views, menus, tabs, etc.)
Standard .NET Windows Forms controls
Complex .NET Windows Forms controls (Item views, menus, tabs, etc.)
Standard .NET WPF (Windows Presentation Foundation) controls
Complex .NET WPF (Windows Presentation Foundation) controls (Item views, menus, tabs, etc.)
Excel spreadsheets (accessing sheets, cells, etc.)
Infragistics .NET Advantage controls
Exontrol controls
Plex controls
Visual Basic (6.x and .NET) controls
Embedded web content (when combined with Squish/Web)
Complex custom controls using extension plugin mechanism
Standard and complex objects and object property access
Remote testing of applications and multi-application tests
Start your FREE trial now!